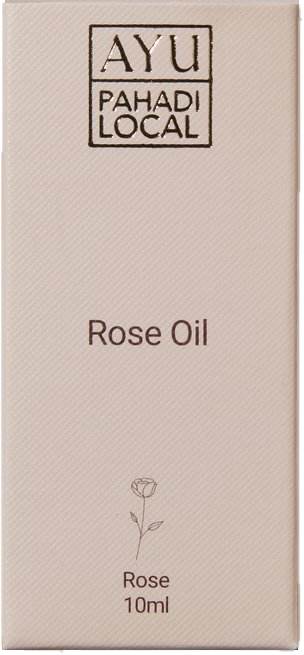 Rose Ritual Oil
Ritual Rose Oil
The pure goodness of Damask roses are distilled into a bottle as a tribute to this fabled bloom. Traditionally associated with mystical qualities that nurture the heart, offering protection and infinite love, this oil can be a vey calming and beautiful ritual to end your beauty routine, both AM and PM.
Rise high into the wild Himalayas for a sacred meeting between Ayu and Indian skincare brand Pahadi Local. A sensorial ode to source — an offering of alpine flora, salt and minerals entwined with distinct Vedic aromas. Cultivated from the ground up, both spirits have expertly aligned their mastery to feature the most potent natural ingredients yielded from orchards and earth in the holy mountainside.
Bonded by a deep reverence to the age-old remedies that both modern brands tribute their knowledge, the curation of daily wellness rituals sparkle with potent soul-soothing formulas that not only beautify but empower the wearer and the people that graciously lend their craft in the making.This "limited edition" collaboration has been manifested into being with a shared desire to give back to the land and uplift the mountain communities through ethical sourcing and sustainable practices. Created in gratitude for the abundance of nourishment we receive in return.
Ingredients
scent profile

Floral

properties

Calming